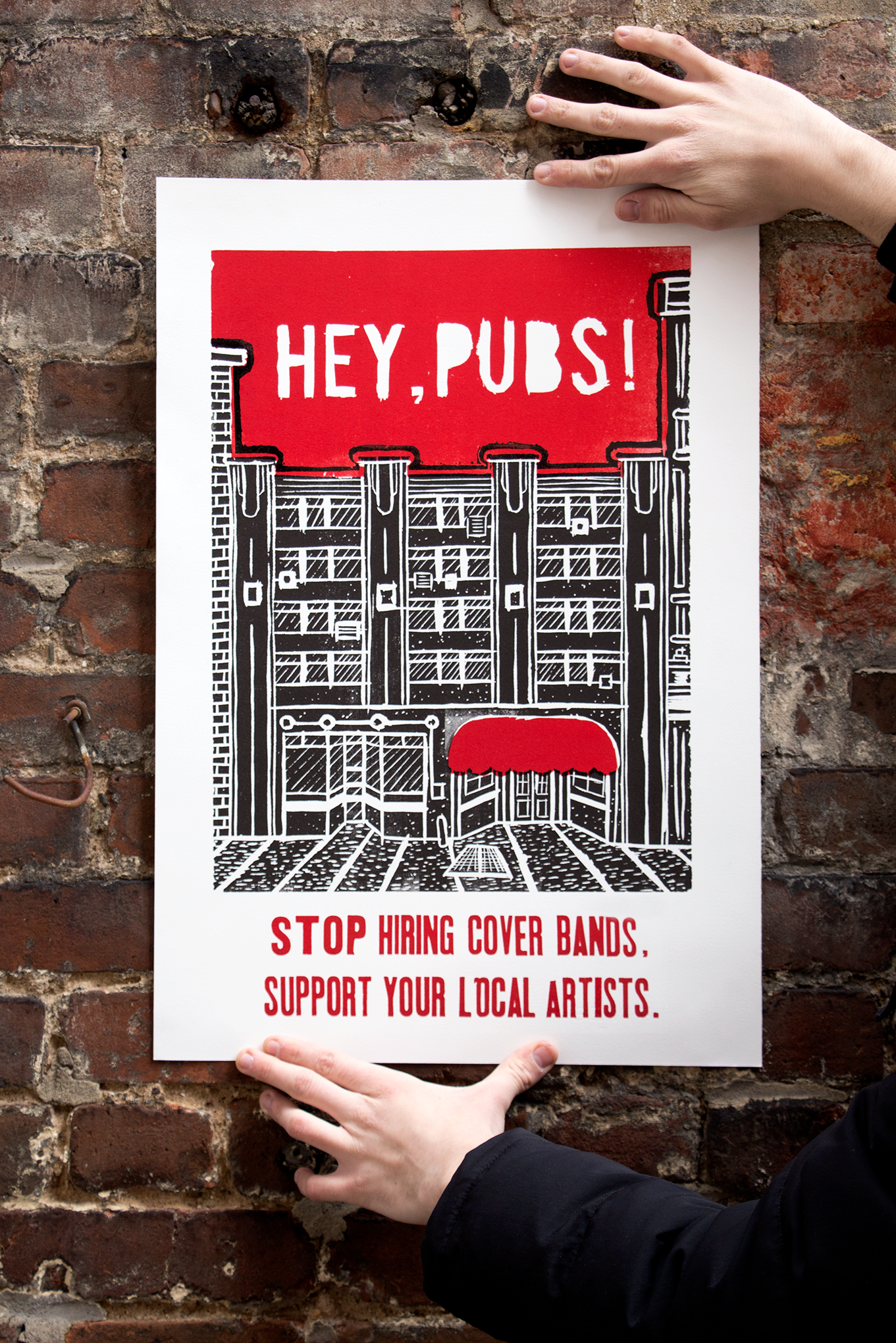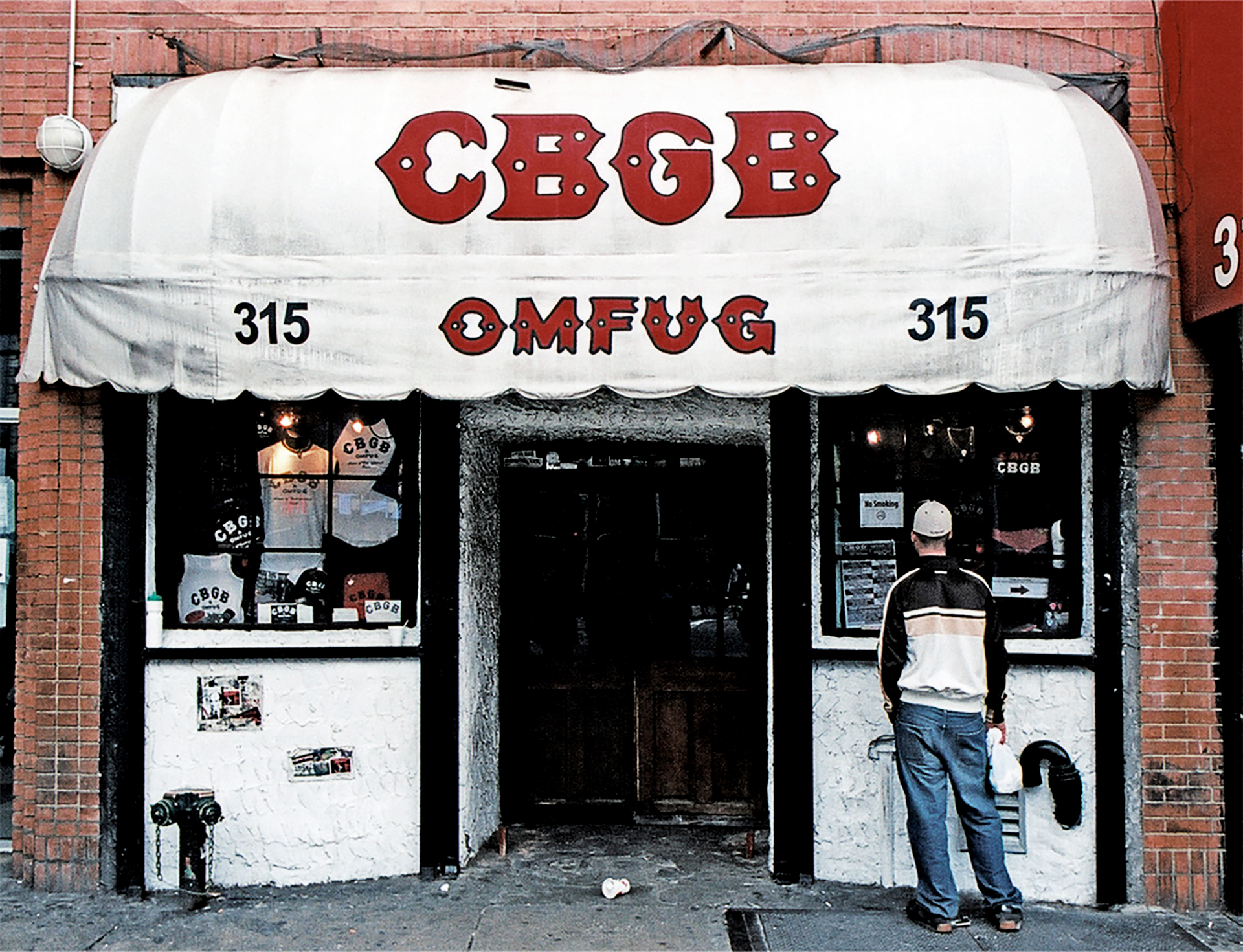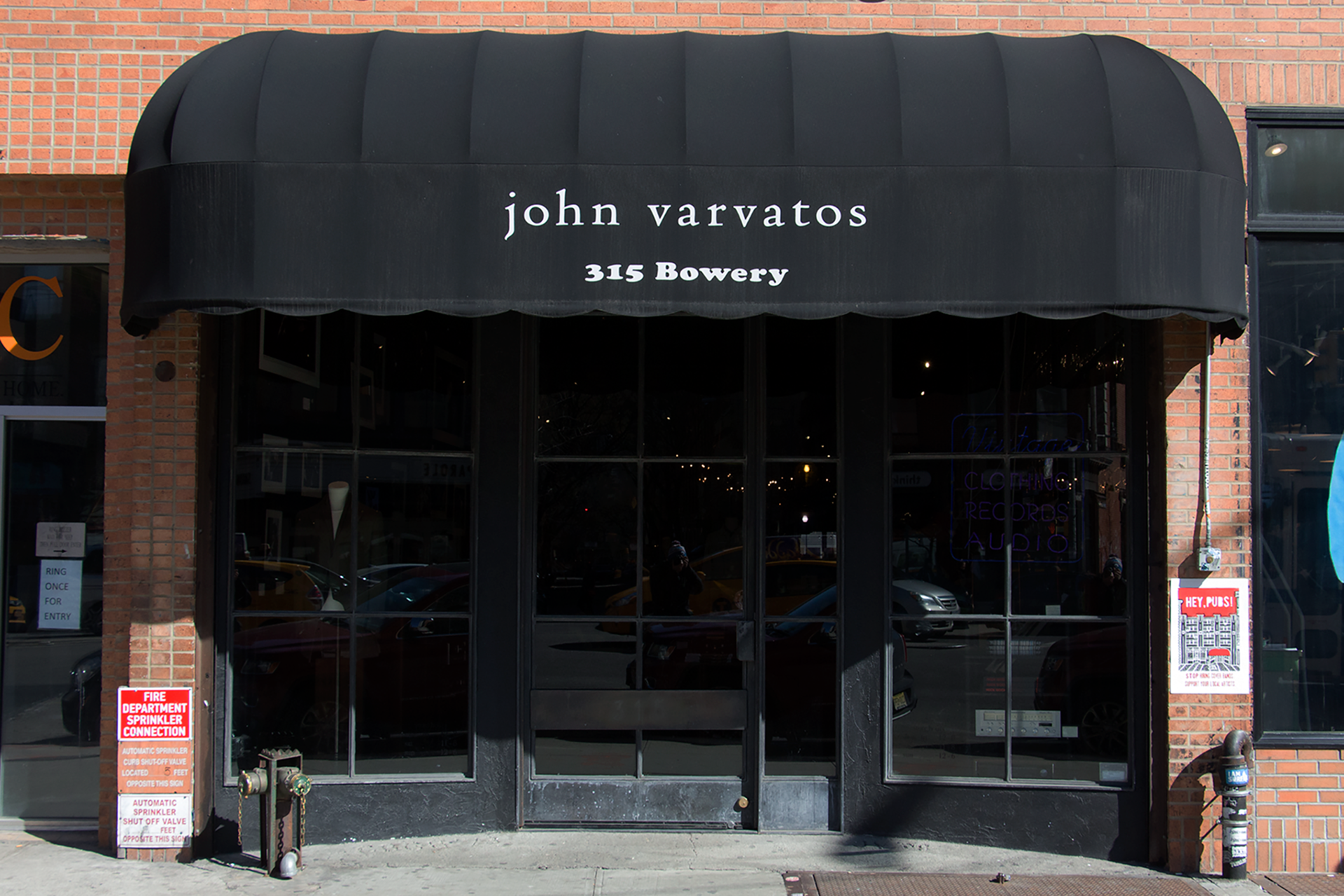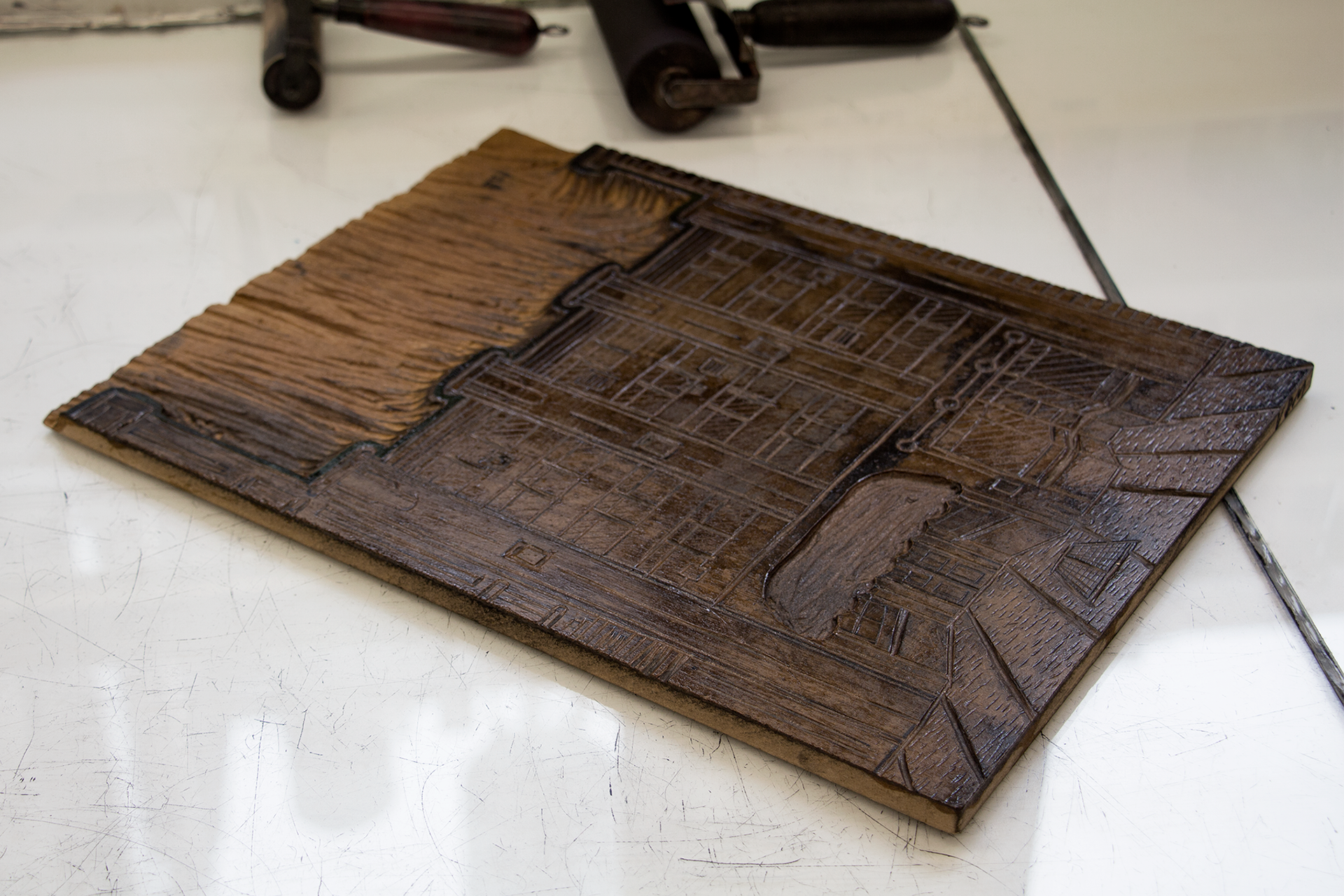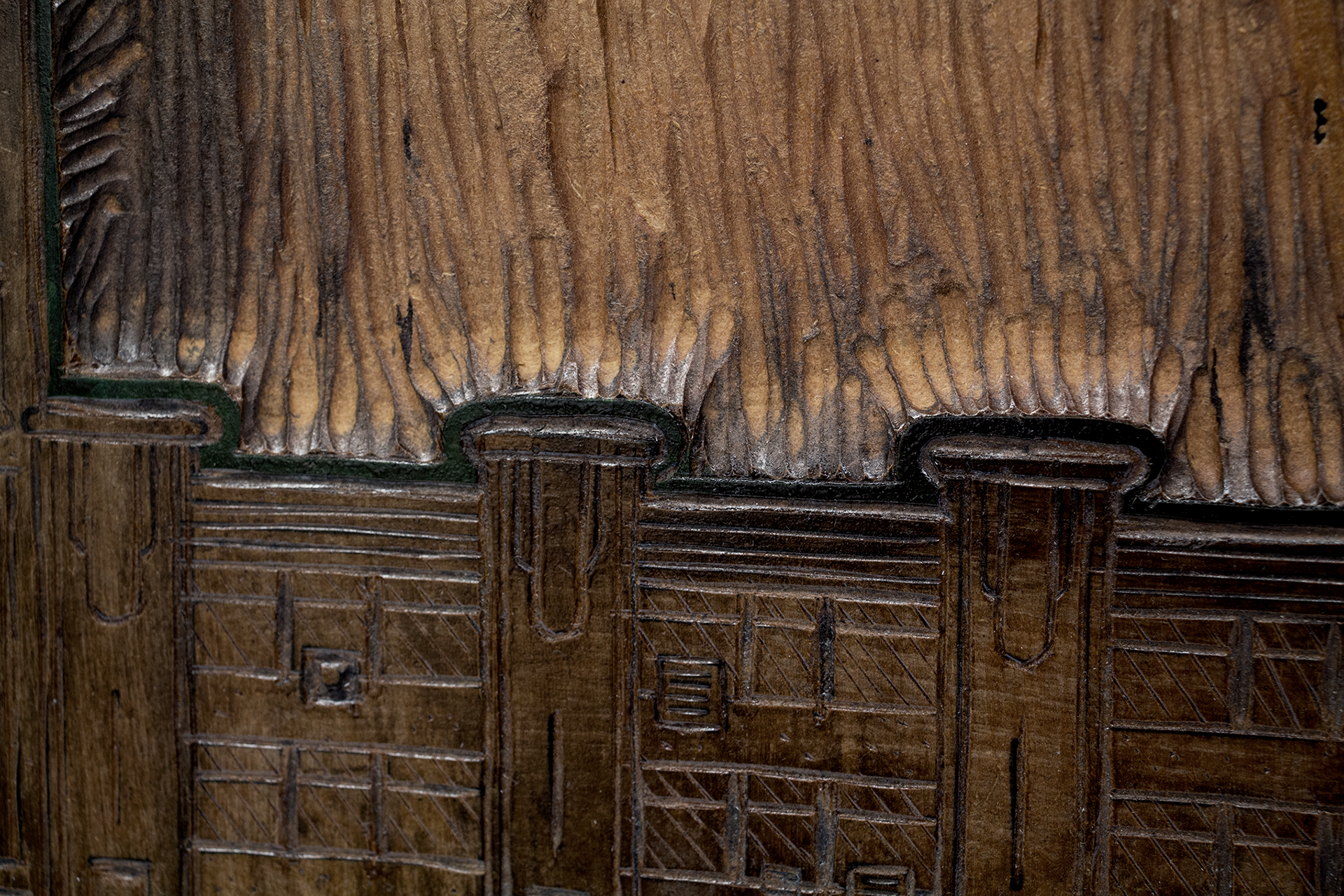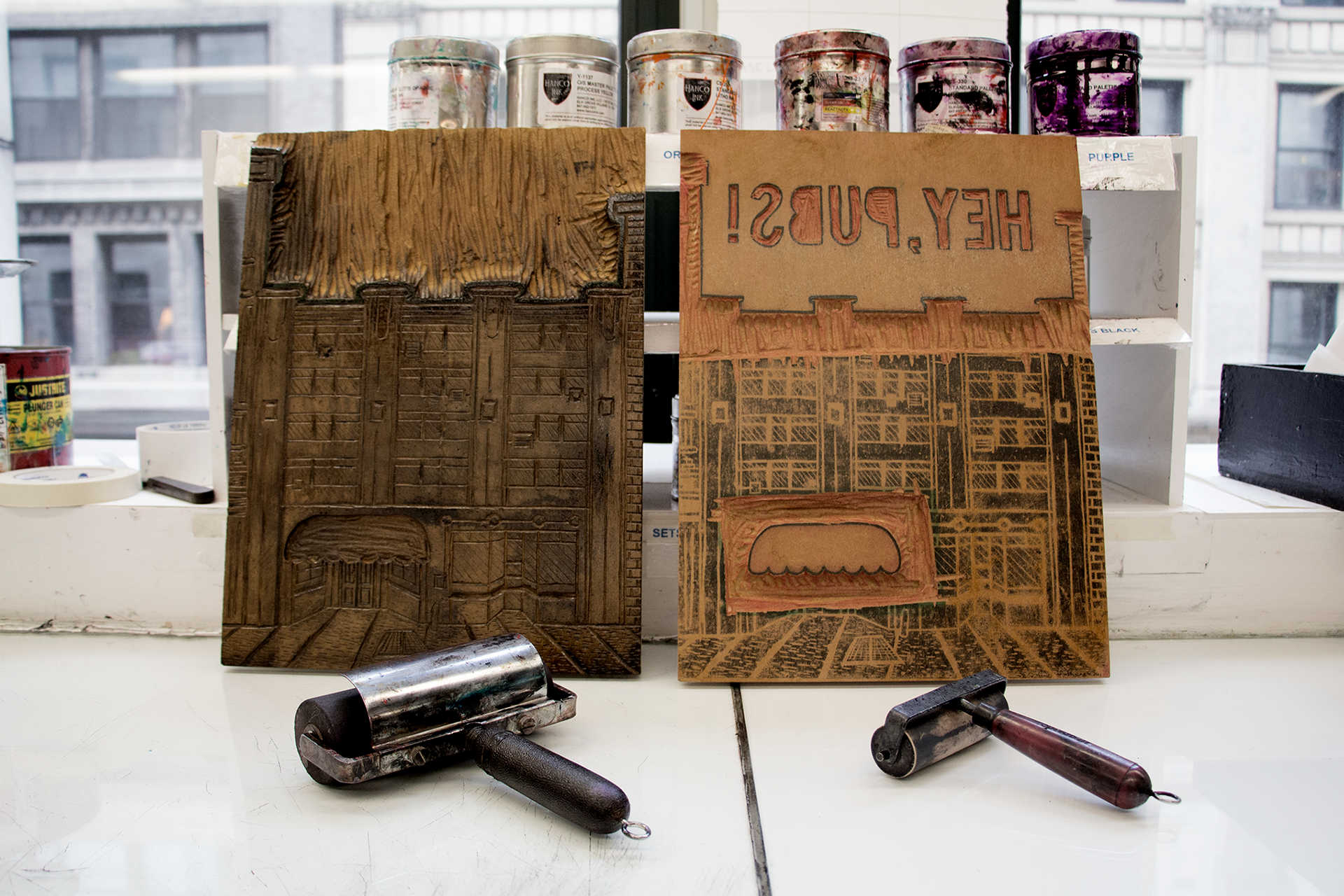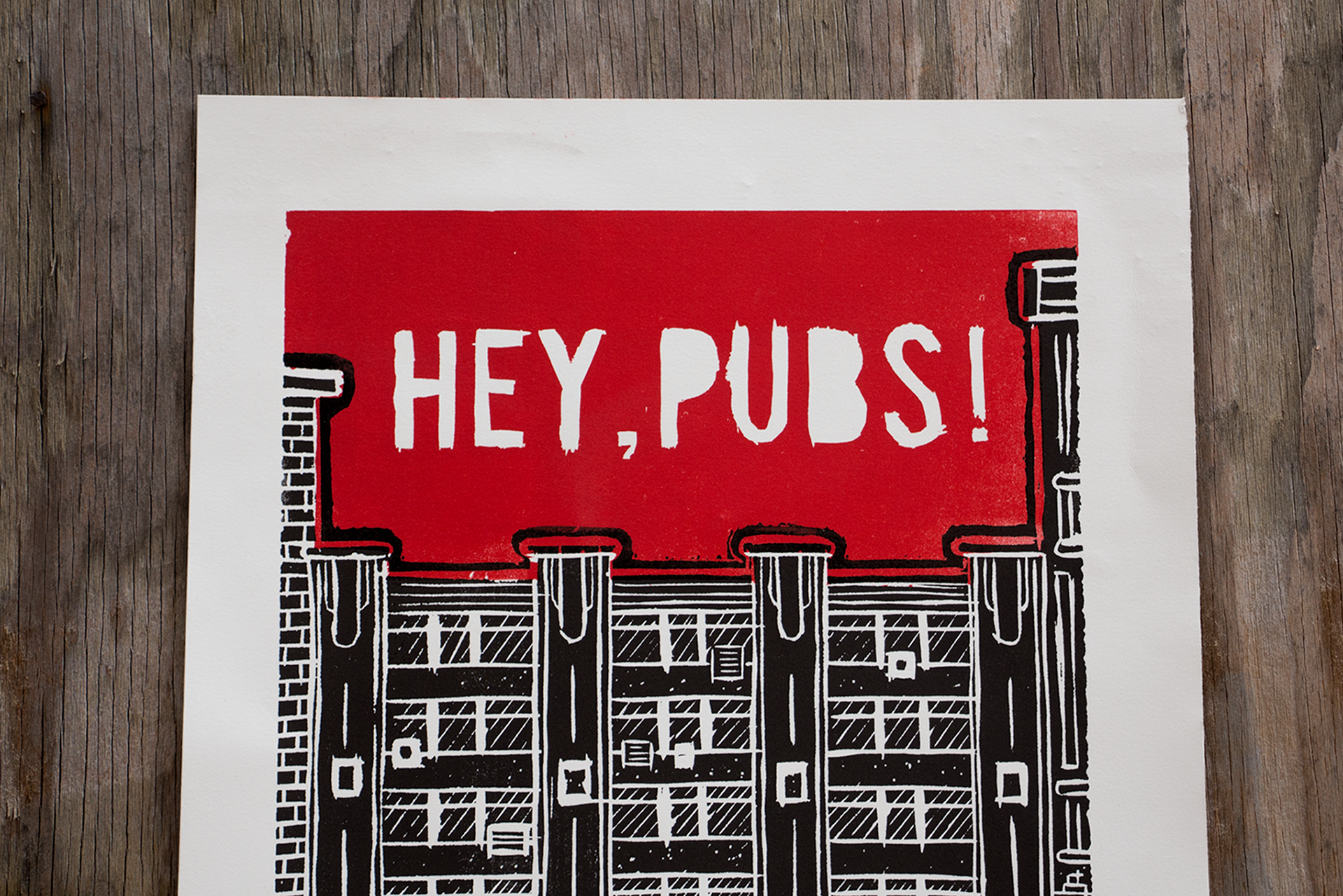 as an amateur musician and a music scene enthusiast I have always been in favor of every movement that supports local musicians and their work as independant artists/producers, independently of their style.

the woodcut relief matrixes were handcarved and printed on regular roll presses. I have started carving the red and black matrixes to compose the final overlay drawing.  the text were added later, using wood types on a van der cook sp-20 press, from 1934.
the illustration portaits on new york CBGB's fascade, a renamed pub in east village, opened in 1973, site for many historical concerts of punk rock, new wave and new york contemporary scene from 70s until 2006.