Also hand drawn directly on the linoleum block, traced with a sharpie and carved with regular parting and gouge tools. 
No need of further explanation. The pun is totally intended. I have nothing against mullets, actually i think they are awesome example of a trendy 80s badass style.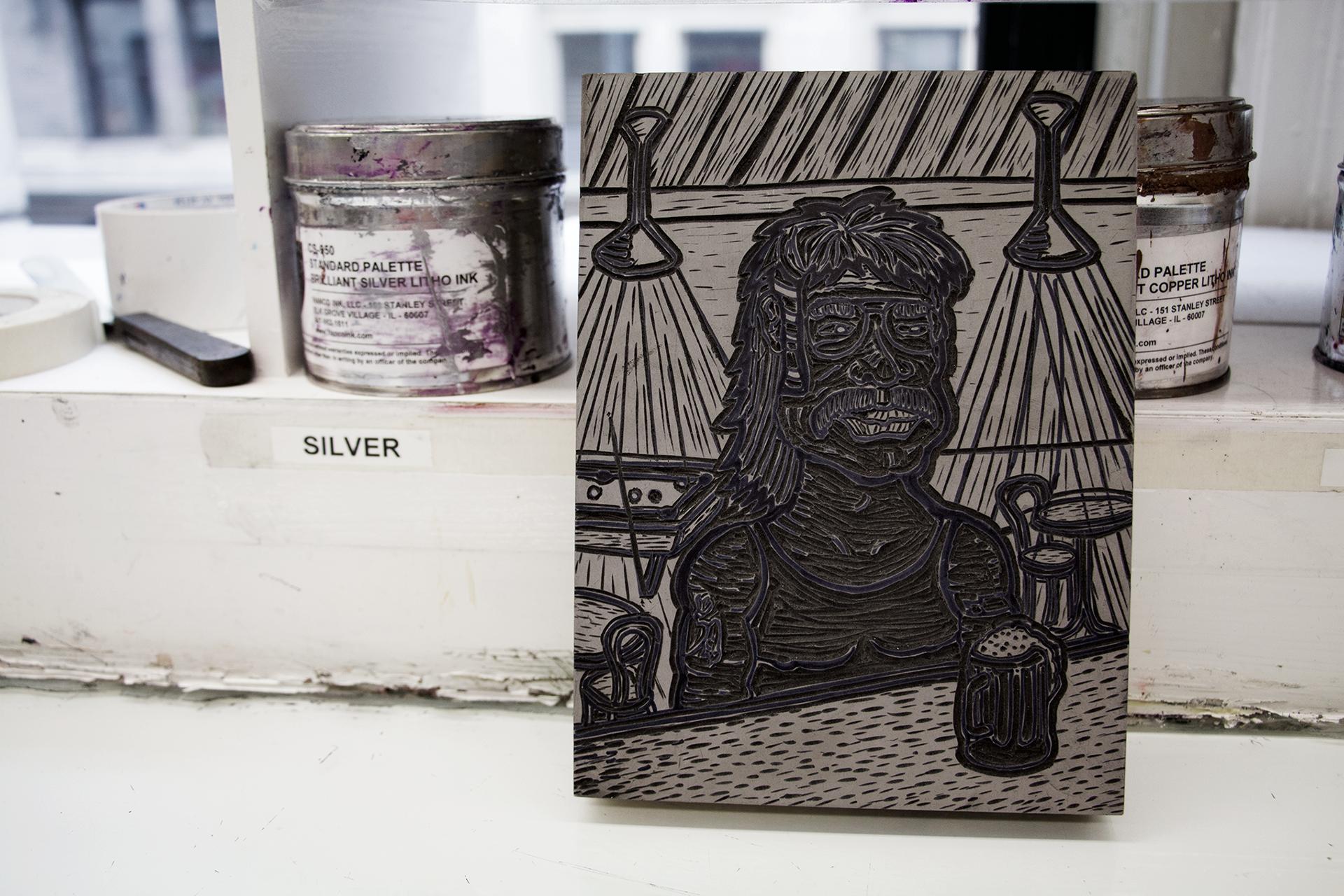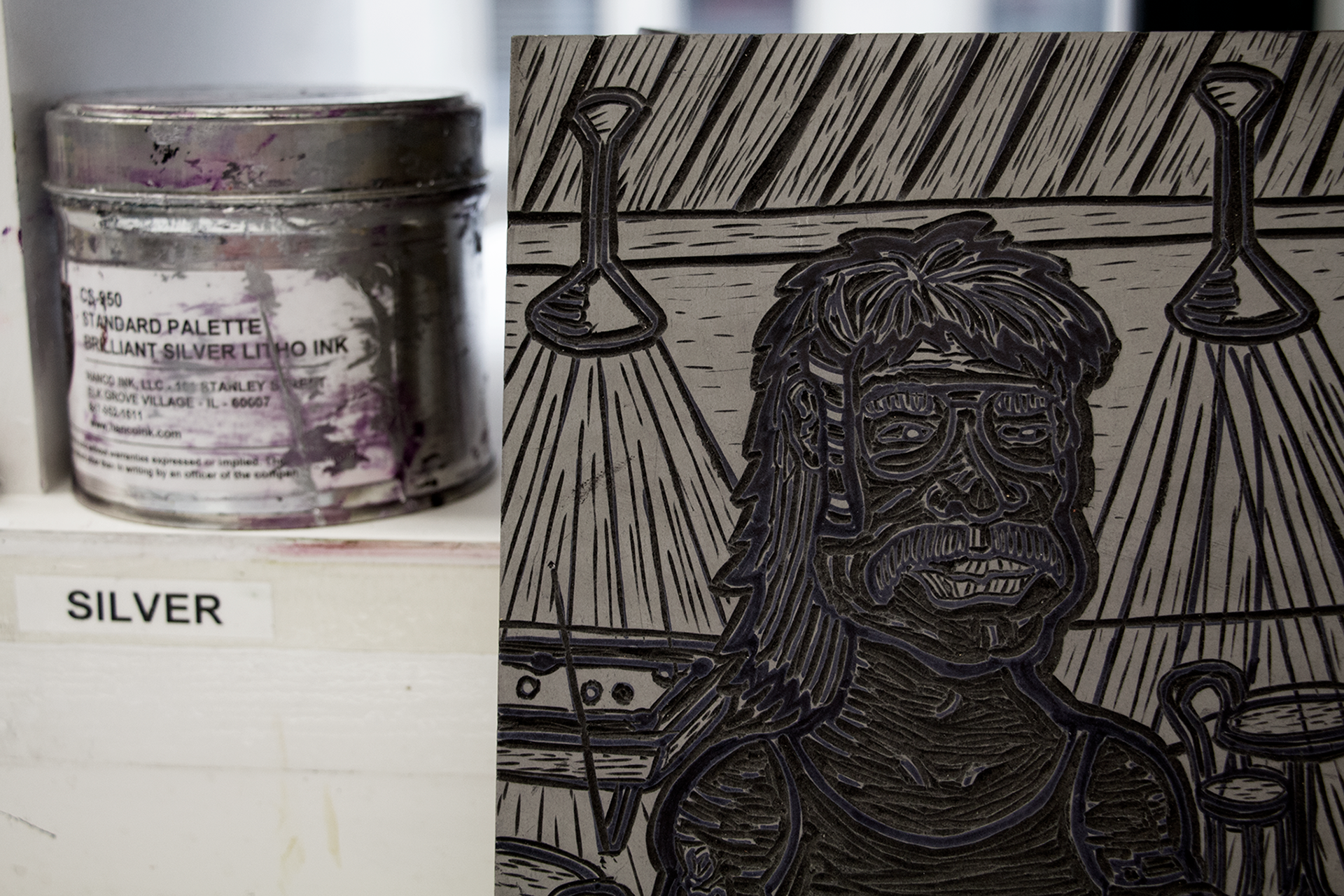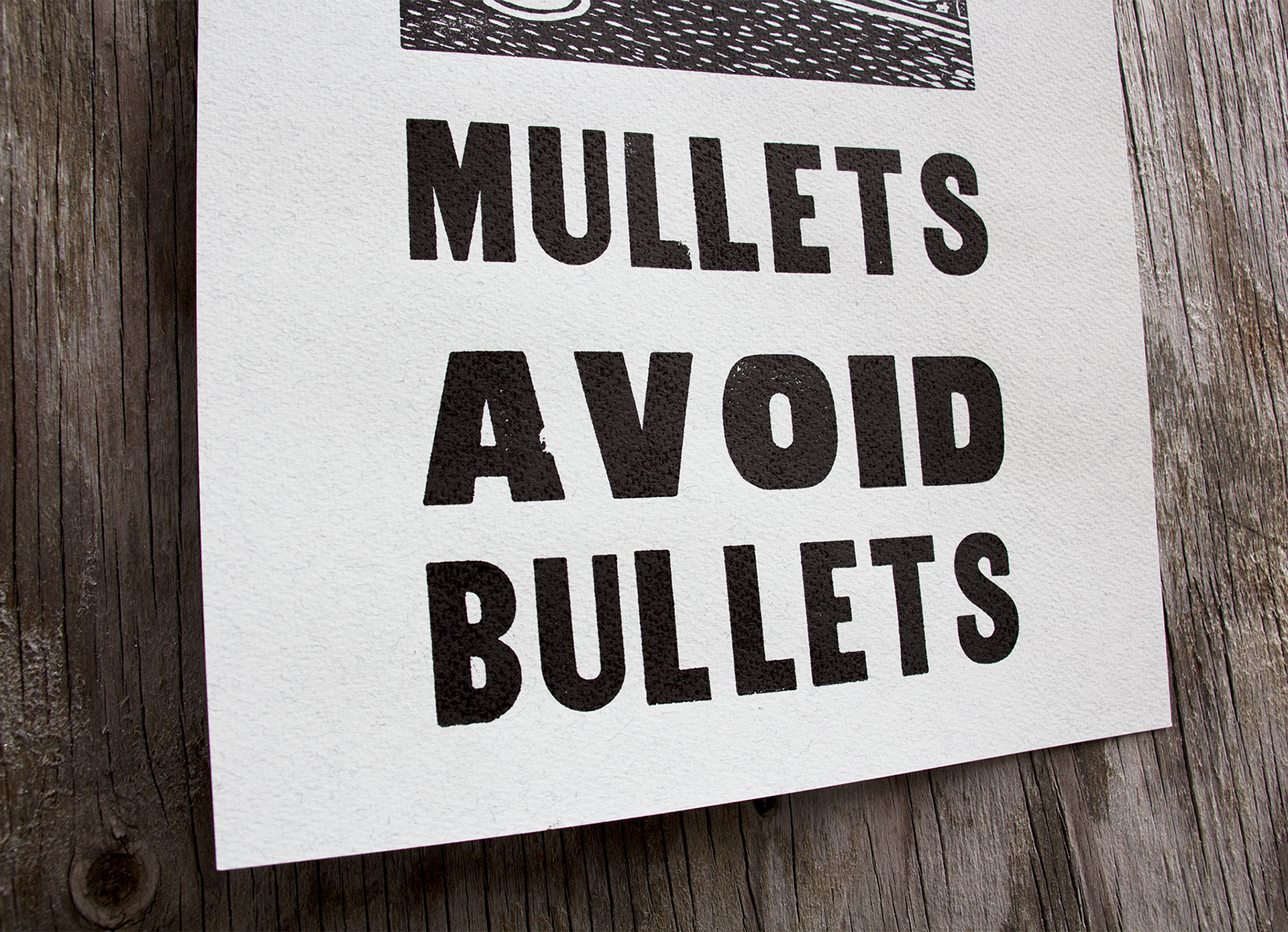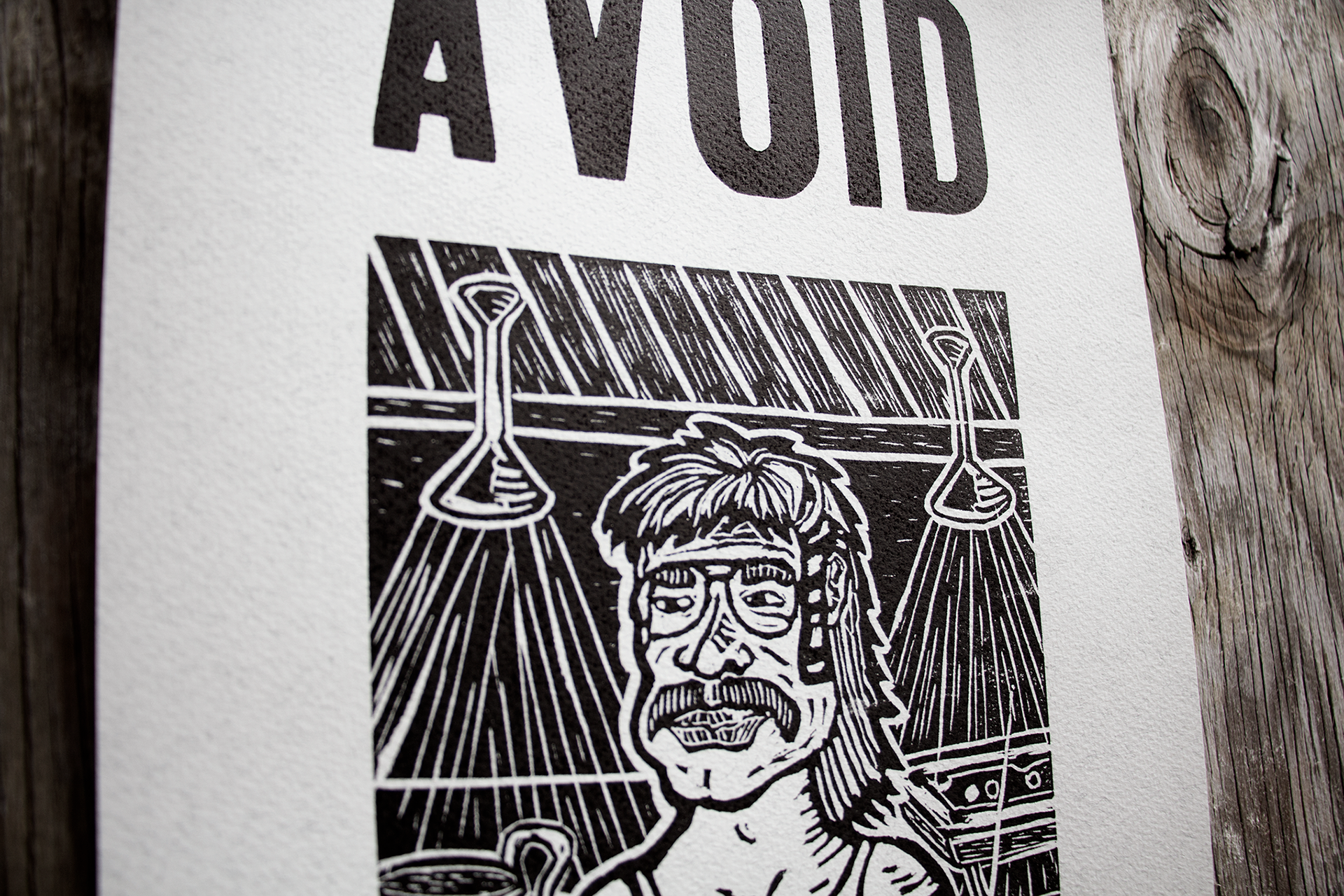 Capiroto

means devil in portuguese. I  made it to pratice carving on linoleum blocks, one of my first experiences drawing directly on the block, tracing it with a sharpie and then carving the illustration.
He is spitting some great examples of noisy house hardware objects that i hate. Each of them is responsible for loud and awful disturbing noises.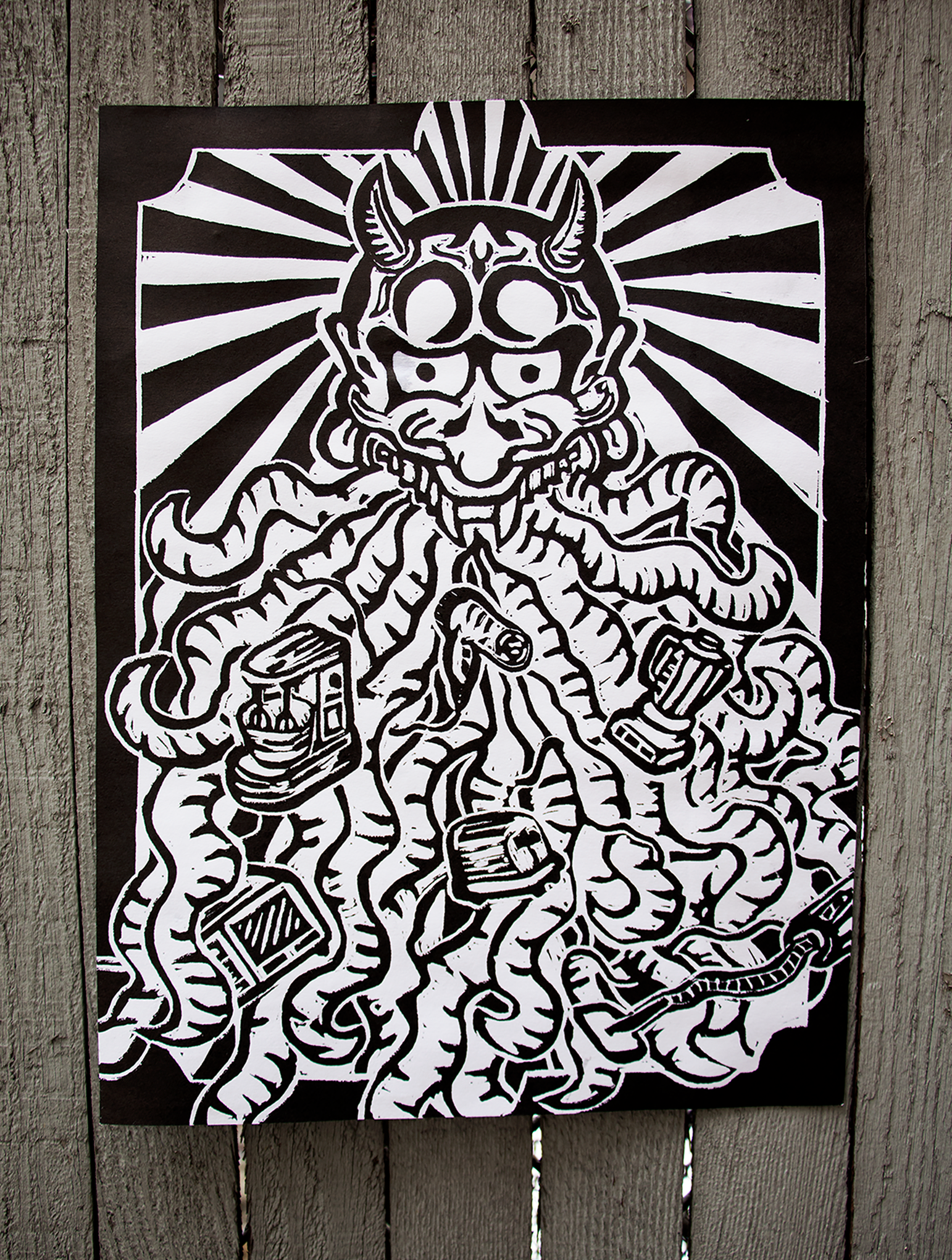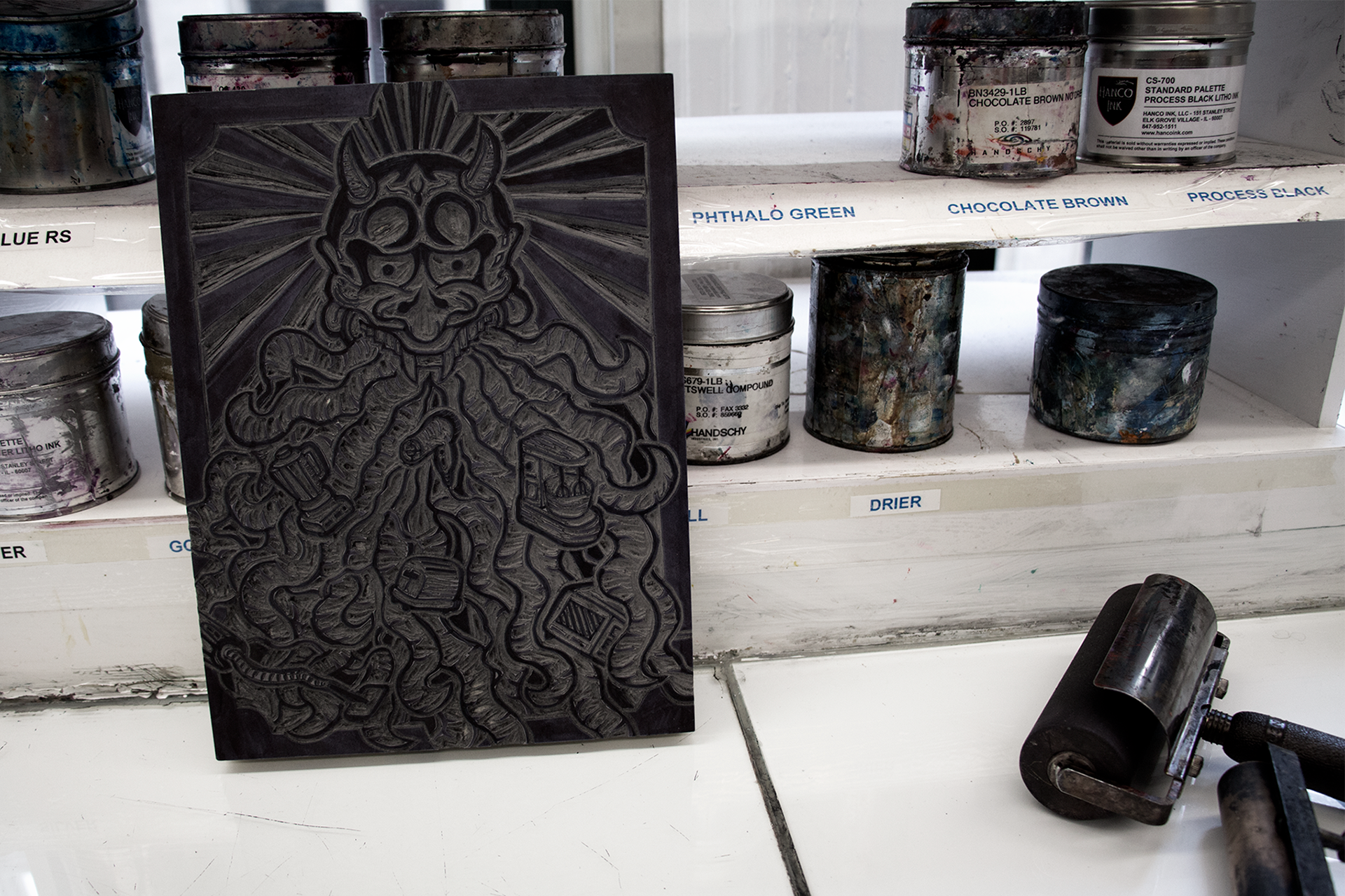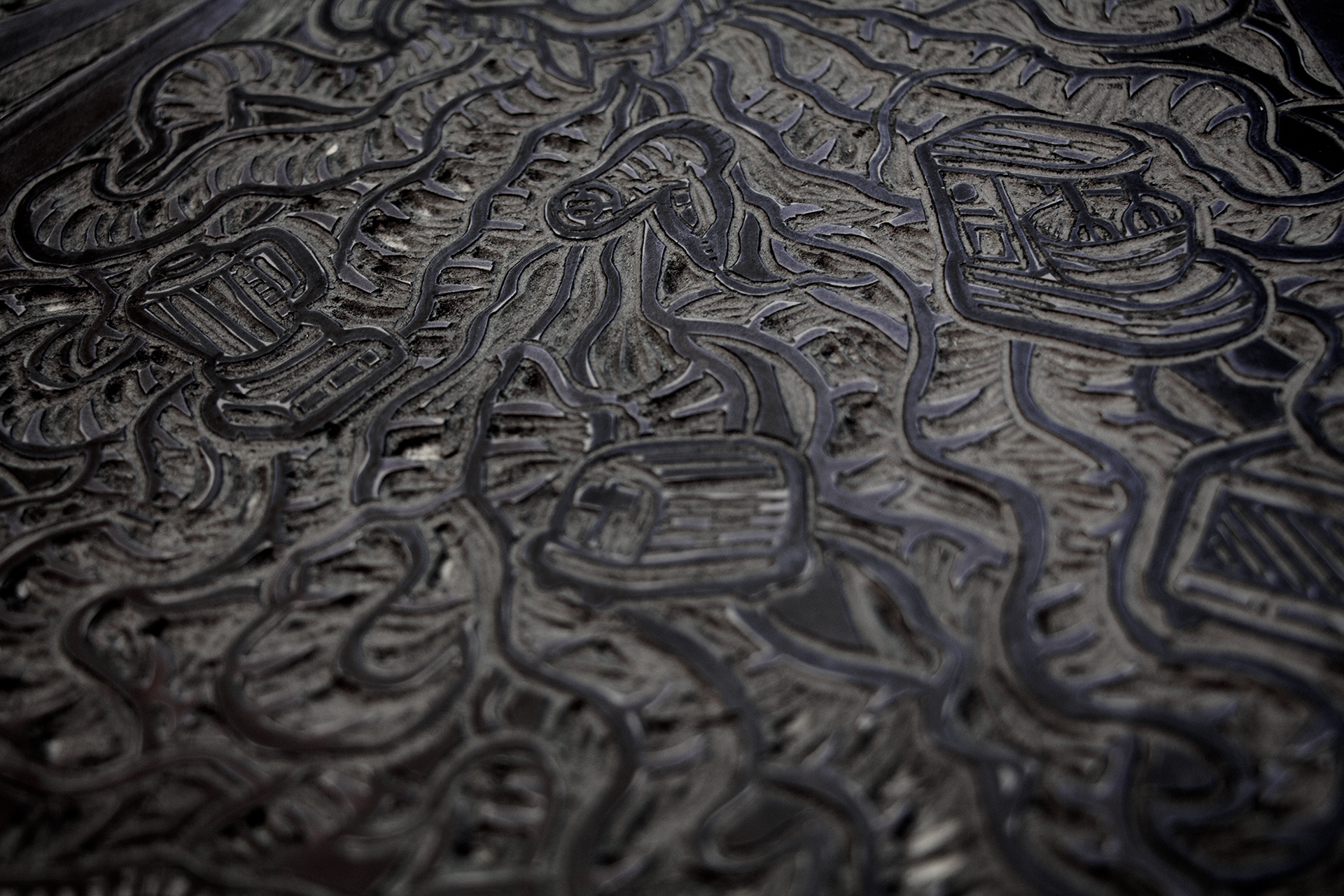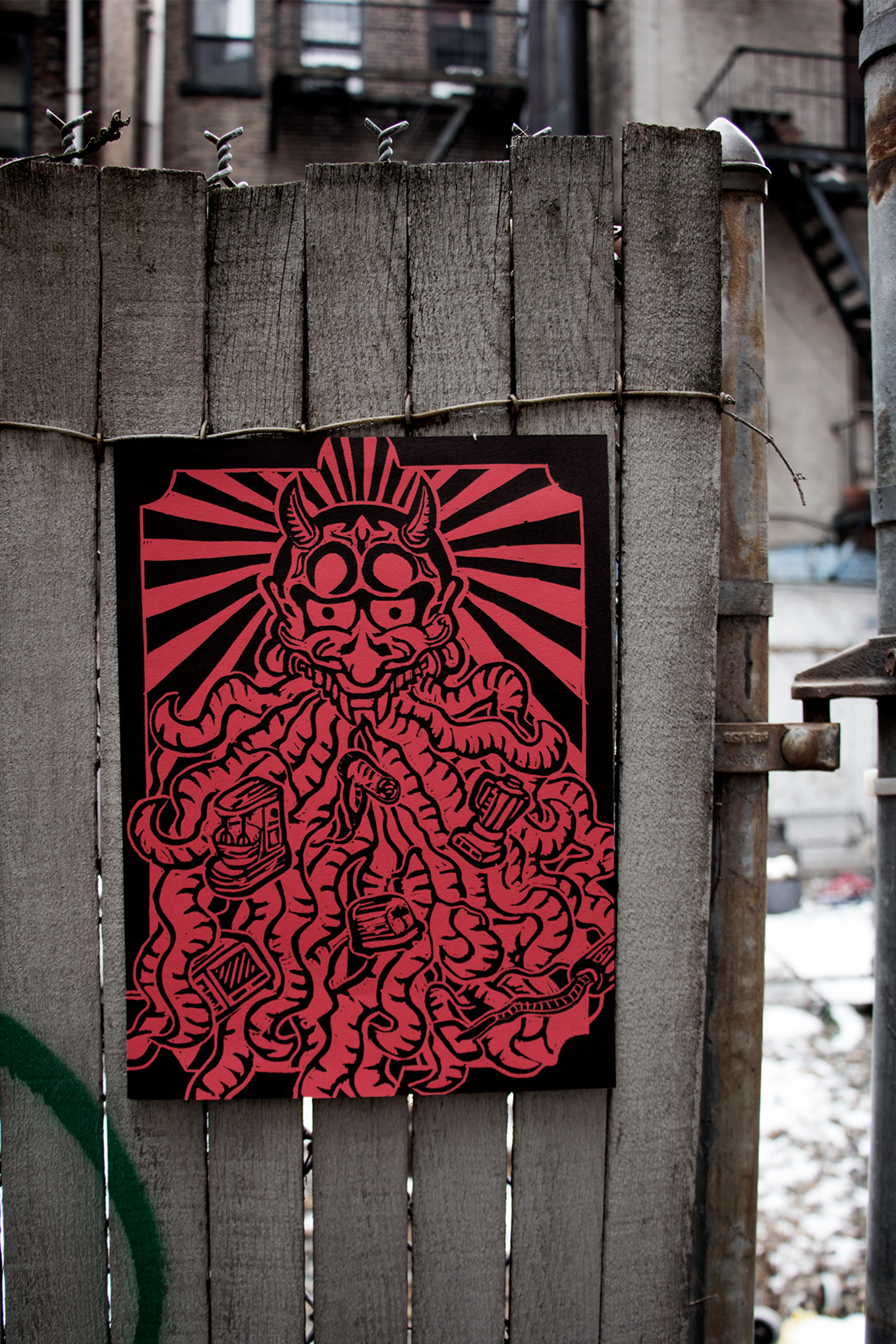 I have been carving these linoleum blocks since march this year. It's been a wonderful and practically therapeutic experience.
I still pursuing a style, since I am not an illustrator and my drawing is not very refined, but I have found in linocuts and woodcuts a way to transpose this barrier. It  has kept me praticing a lot.